Platforms & Shelves
Suitable for use as dedicated platforms or as replacement shelves in existing racks and stands, Symposium platforms allow you to realize optimum performance from your audio and video components by draining and dissipating mechanical energy without unwanted resonances. Symposium platforms bring out maximum performance from Rollerblock systems (see below).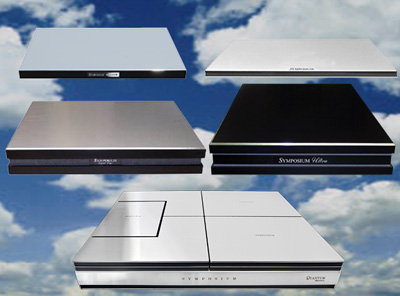 Segue Platform

Affordable Symposium Isolation
Segue ISO

Optimized for Turntable Isolation
Svelte Shelf

5/8" thick Stainless Steel Powerhouse
Svelte Plus

1 1/8" thick Intermediate Platform

Super Plus Platform
The Best Loudspeaker Treatment!
Ultra Platform

The Industry Standard

Quantum Signature
The Reference Isolation Platform